Long time no see, I've been quite busy lately.
A colleague took a sick leave since February and she's still ill, in the meantime I do her tasks at work.
A while ago at lunch time, I found this little Epi on sale, tried it and... GAS did the rest
The neck is really nice, it seems it is close to the Gibson '60s slim neck.
The neck joint is almost at the 22nd fret, going to the higher frets is very easy.
I can feel the strings vibrations in the neck and the body while playing.
It sounded very well stock but I had some unused Lollar P90 in my drawer so I replaced the pickups.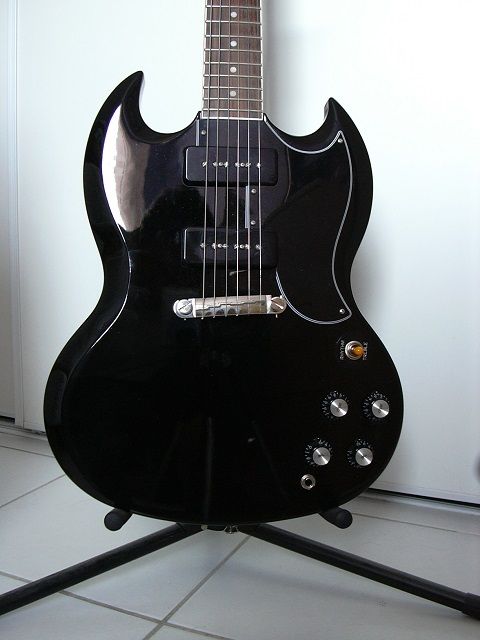 The treble pickup is not exactely at the same location as a Gibson. Both pickups combined have a Fenderish quack.
The wraparound bridge is ok, intonation is spot on and it sustains well.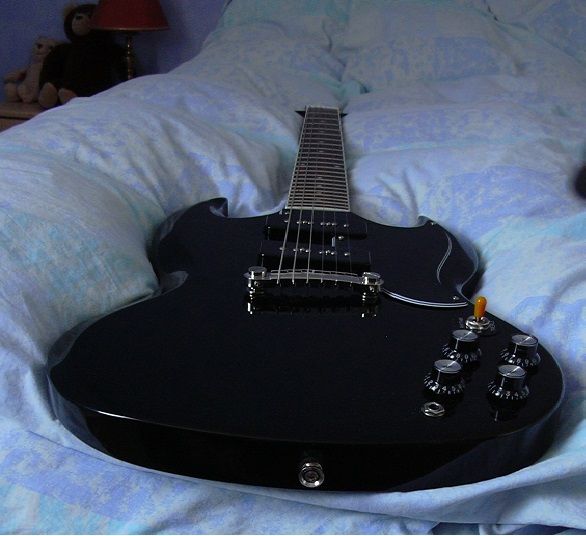 Very well built regardless of the name on the headstock.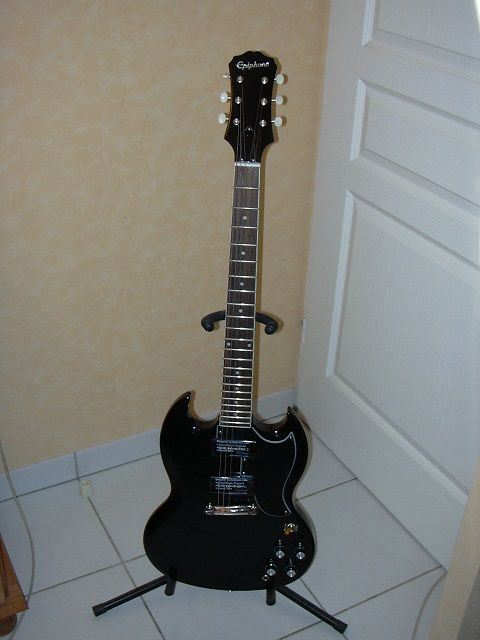 A few sound samples
download/file.php?id=2472
download/file.php?id=2471
download/file.php?id=2470
download/file.php?id=2469
download/file.php?id=2468